So I recently moved, and after a relatively stressful week and half of doing so, it's all taken care of and I'm settling into the new place nicely. Unfortunately for me I had to work every day I was packing/ moving, but on the plus side, I had a nice weekend after the move was over. I got a fair deal of work on Ehrhardt's retinue done, and also got to play a demo Inquisimunda scenario with a few of the guys and they loved it. They are currently planning out their warbands (and I'm planning out the NPCs they will be fighting/ the models I will be painting/ building). So without much further ado:
The completed Marberry- Mutant and Psyker: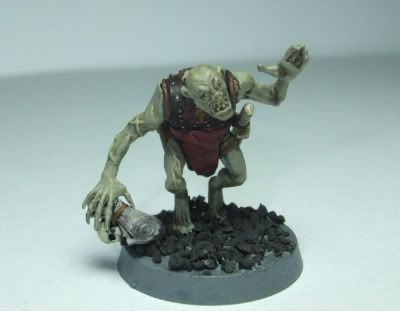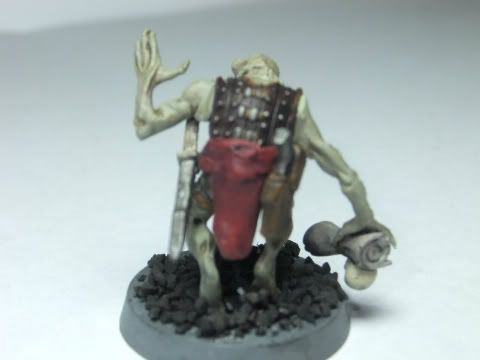 Torturer/ Physician Eneril Teffig:
Interrogator Denil Targo: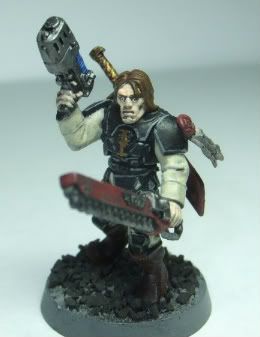 And lastly a few group shots:
From left to right in the above picture we have: Eneril Teffig, Marberry, Inquisitor Garran Ehrhardt of the Ordos Hereticus , 1st Lieutenant Vendrek Hellmann, and Interrogator Denil Teffig.
Thanks for looking, and as always comments and critique are more than welcome!