So I finished up painting the necromancer today (though I didn't base him yet), and here are those
GG
I built the other day (decided to skip the mantic ghoul pic, as they look just like the painted ones....except not painted). I think he turned out pretty well, I originally started going for a really pale look on the flesh, but decided it didn't fit the model and decided to mess with it a bit. I also tried a new rust technique, which considering how easy it is, turned out pretty well. This guy was a quick paint for sure, which was nice for a character, though I probably could have done better if I took more time.
PS
the cats got on my project table, so the right-hand skull has a cat hair on it in the pictures. Thankfully it's not glued or painted on....haha.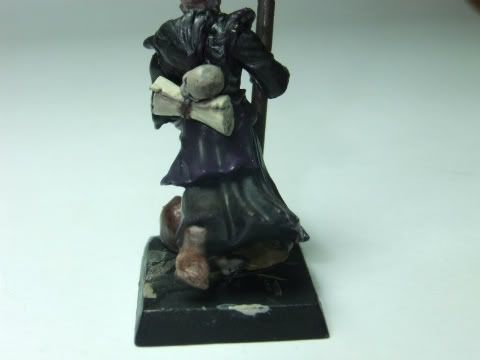 Let me know what you think!